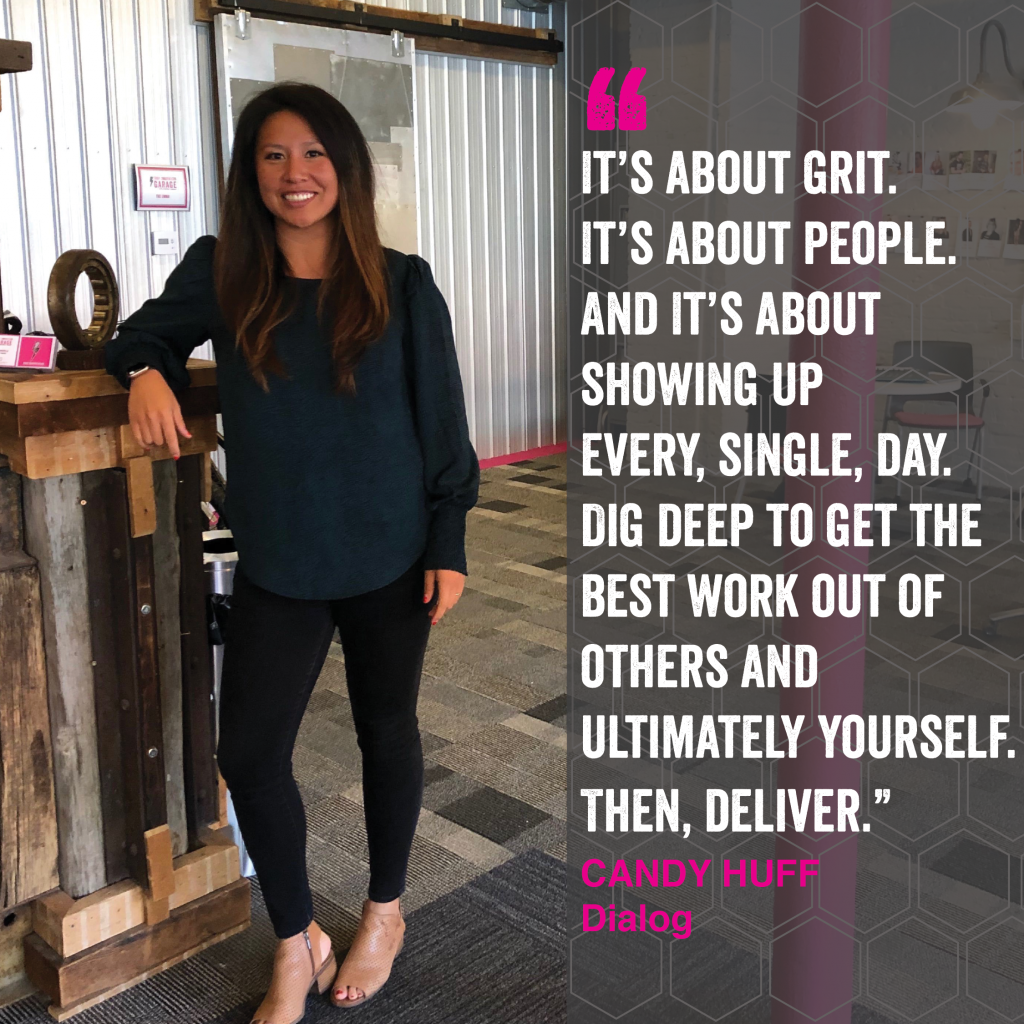 #GarageMemberHighlight: Candy Huff, Dialog. Candy is the Director of Operations and Programming at Dialog, a biannual retreat that gathers global thought leaders, and has spent her career architecting spaces for people to change their mind about something. For Candy, it has been more than simply putting on events, it's curating a discussion platform for idea exchange.
It's no secret to us that she's beyond talented – and she's made such a great addition to our community – prompting the thought-provoking conversations to help others grow which is the exact dialog we hope takes place in our space. She shares a lot of advice about what she's learned in her professional journey.
Candy calls her career one of "second chances and doing it right". She talks about rarely getting it right the first time, and working hard to keep at it and figure it out.
With a background in Sociology, she's attracted to why people do what they do and why belief systems prompt people to make decisions the way in which they do. In her current career she spends time creating a highly curated space for dialog discussion platforms. Her talent isn't thinking about the questions that are answered, it's creating a space where people might change their mind, offer idea exchange and take discussion seriously.
For Candy – output is everything. Digging deep to produce and deliver is everything and you can't deliver without having yourself together.
She often asks "what are you really great at?" If you think you're good at ten things, well done. But don't try to be good at everything. She finds something special about being really, really GREAT at a niche skill set.
When you are really great, people are tempted to keep their work to themselves but she encourages others to change their mindset and share their work. We talk a lot about growth and Candy says that true growth comes when you teach people your tricks and you're able to move up because you've mastered it. Interestingly enough, when Candy looks to hire, she wants someone who will come in and sweep her job out from underneath her because that means they have the hunger, the talent and the drive to produce.